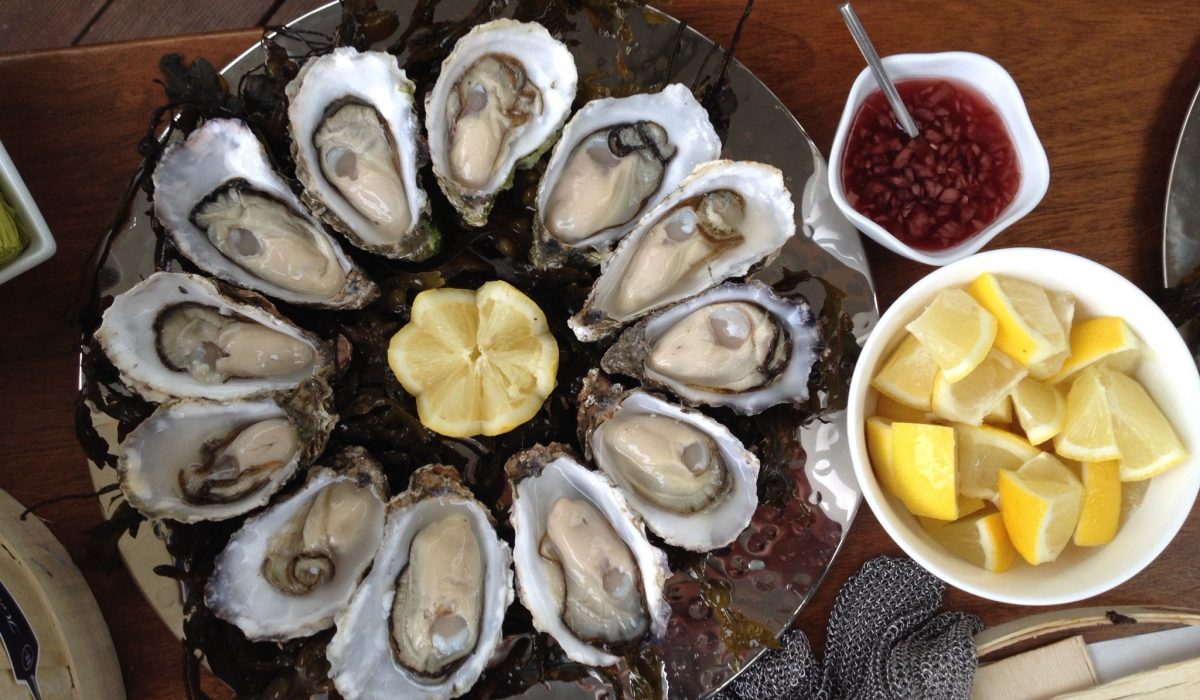 Ingredients
1 Peeled Shallot
2 teaspoons of Sugar
6 Tablespoons of Red Wine Vinegar
Black Pepper
Method
Place the sugar and red wine vinegar in a small saucepan over gentle heat.
Remove from the heat once the sugar has dissolved and wait for the mixture to cool completely.
Chop the onion/shallot very finely and add to cooled mixture.
Add a little black pepper and stir to combine.
Serve on the side with the freshly opened oysters.
This recipe is an adaption from James Oliver's Book  "Happy Days with the Naked Chef"