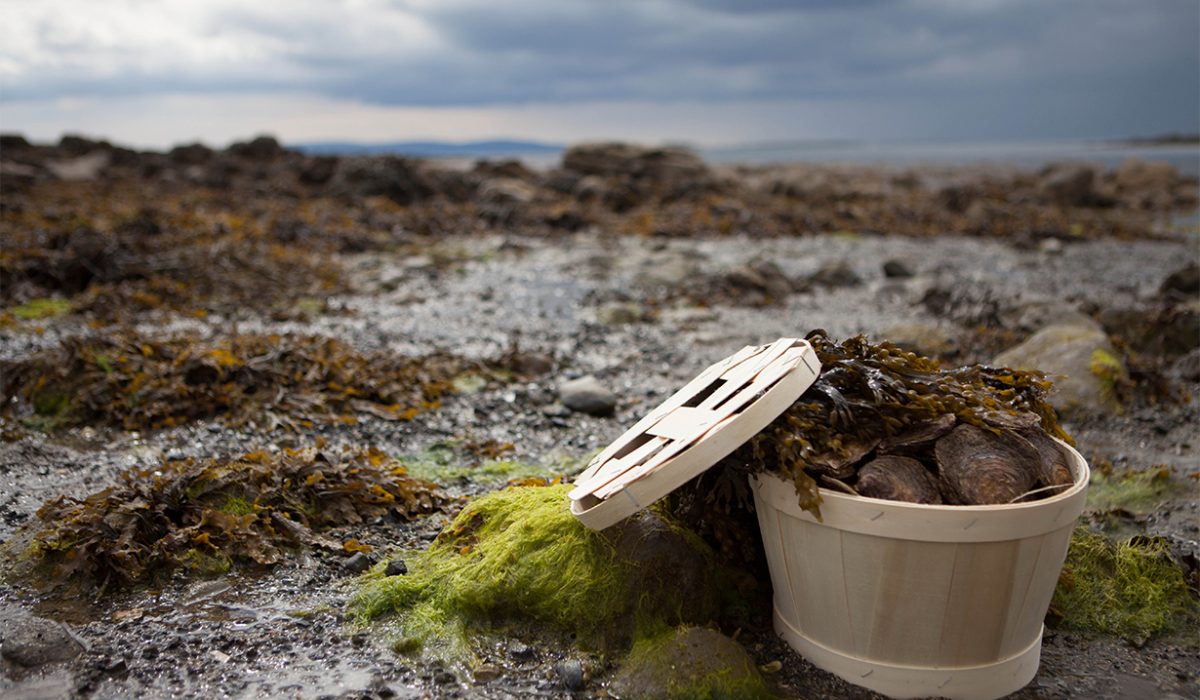 A Story of Three Generations
"Why do we do what we do? Because when people eat one of our oysters for the first time, it's sheer magic to see the surprise and wonder on their faces!
"The oyster has been an important part of the Galway Bay community for more than four thousand years. At Kelly's, we can trace our lineage back to Ireland's High King and the first kings of Connacht: the O'Kellys were a sept of Uí Máine ("Hy Many") who had migrated from the North of Ireland and settled here. An affinity with the sea and the riches it gifts us, is part of who we are.
"More than 60 years ago, and with many of his siblings emigrating to look for pastures new, my father Michael Kelly, made the decision to stay in Ireland. His father and grandfather before him had fished for oysters – so Michael set out to follow in their footsteps, farming Native Oysters from oyster beds at Killeenaran. After marrying Bernadette in 1963, the couple grew the business and developed a flourishing export market. In time, they added to their offering with Gigas Oysters, Mussels and Clams.
"Both myself and my brother Michéal joined the business in time, along with our own wives, and we have recently welcomed Michéal's son, Michael Jnr, on board. Ours is a true family business – a story of passion and craftsmanship handed down through generations. It is our unique combination of our local waters, our traditional family skills and the investments we have made in our farm, that have made us an oyster provider of choice, to the world."
– Diarmuid Kelly
Our Oysters Today: Exciting New Stories in the Making
Our oysters make their way into some of the most prestigious restaurants and hotels around the globe – a hallmark of luxury, elegance and fine dining. But wherever you find the world's trendiest food festivals, street food events and fun food happenings – we're there too! As great food experiences become more about sharing, good times and sociability, we're leading the way – with oysters becoming the number one pair, share and enjoy accessible-luxury. Whether it's after-work gins and oyster platters , a chefs tasting table of Kelly Oysters with classic French and innovative toppings, or savouring the best of times at a champagne and oyster bar – we're excited that oysters have found their place in modern food culture.
What is the Kelly Difference?
"It's a total sensory experience – a taste that opens and unfolds as you eat a Kelly Oyster. Like the ocean, it seduces you, until you may indeed believe you hold in your mouth the very essence of the ocean."