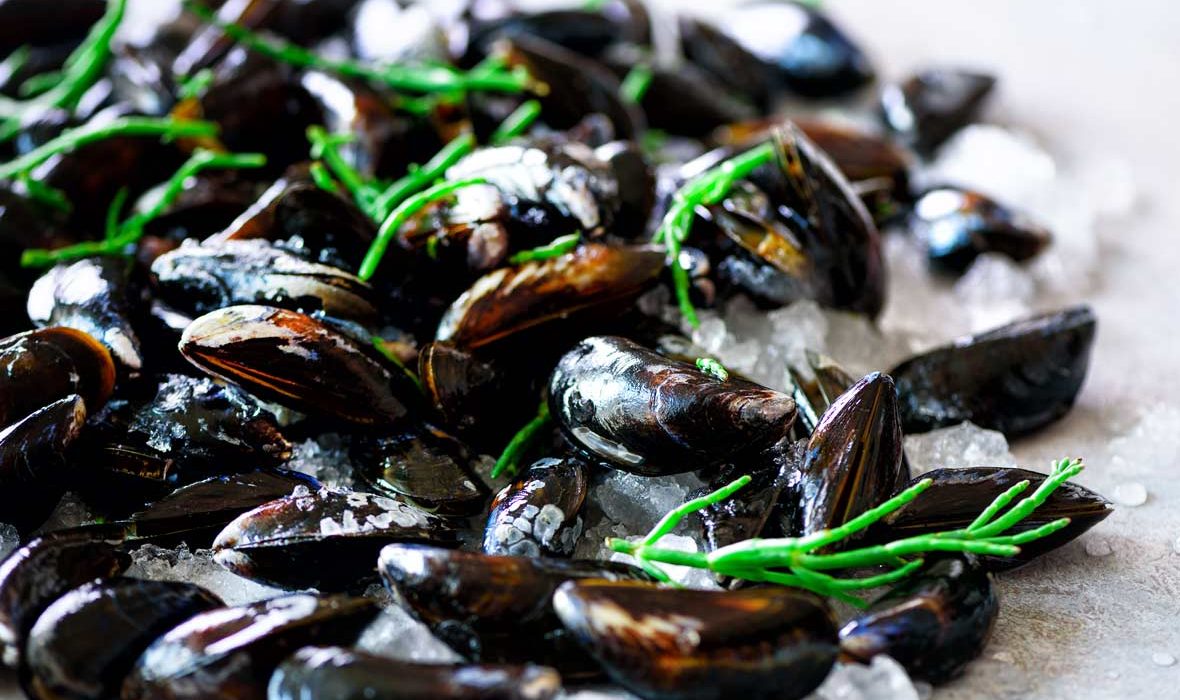 These mussels are great party food and can be served as a canapé or a starter.
Serves: 5 people | Cooks in: 15 mins
Per Serving:
Protein: 8g
Fat: 31g
Carbohydrates: 7g
Iron: 2.72mg
Energy: 348kcal
Ingredients
1kg mussels
A splash of dry white wine or water
25g approx. bread crumbs
For the Pesto
A large bunch of basil leaves
15g mature cheddar cheese
2 garlic cloves, peeled and crushed
15g pine nuts
120 ml olive oil
A little salt and freshly ground black pepper
Method
Place the mussels in a large bowl of cold water. Use a small knife to remove any barnacles and pull away the beard. Discard any mussels that are damaged or won't close when tapped. Put the mussels and wine into a large sauce pan and bring to a boil shaking the pan now and then for 3-4 minutes. Discard any that have not opened. Drain into a colander. When cool enough to handle remove one side of the shell. To make the pesto: Place the basil leaves, cheese, garlic and pine nuts in a food processor or blender. Turn on and gradually add the olive oil. Taste and season. Heat a frying pan and add the breadcrumbs. Allow to turn golden, stirring frequently. This will take just a couple of minutes. Preheat the grill. Place the mussels onto a grill rack and spoon a little the pesto onto each mussel then sprinkle some bread crumbs on top. Grill for 2-3 minutes to warm the pesto and give the breadcrumbs an extra crunch.