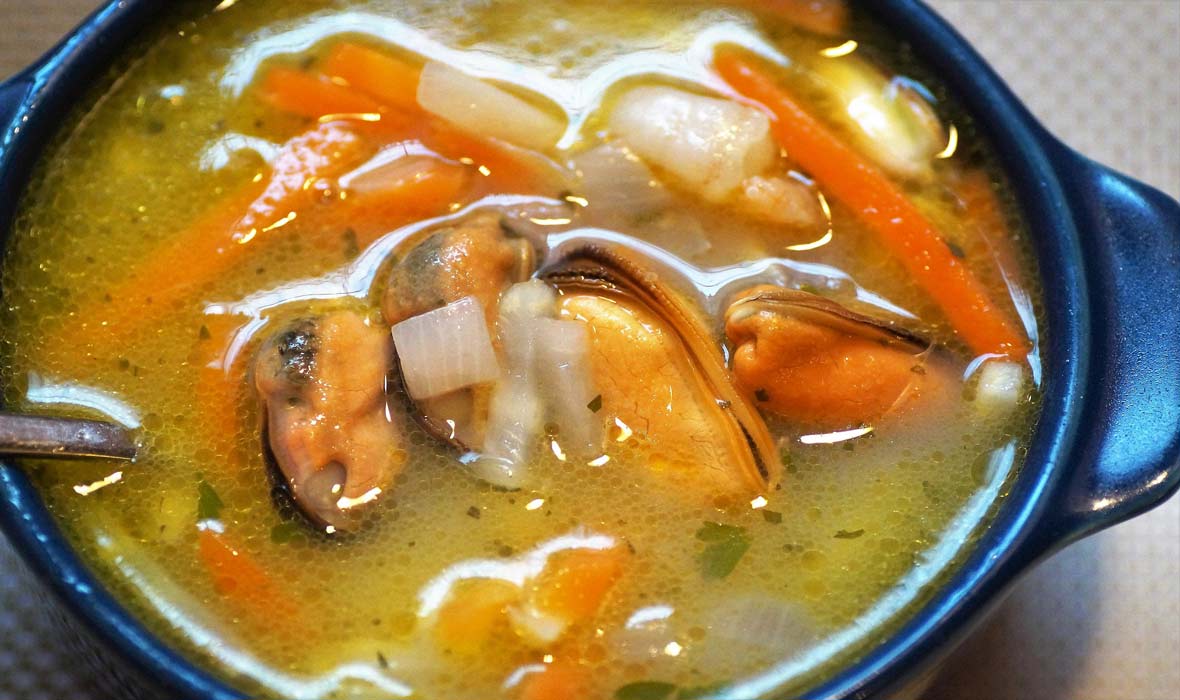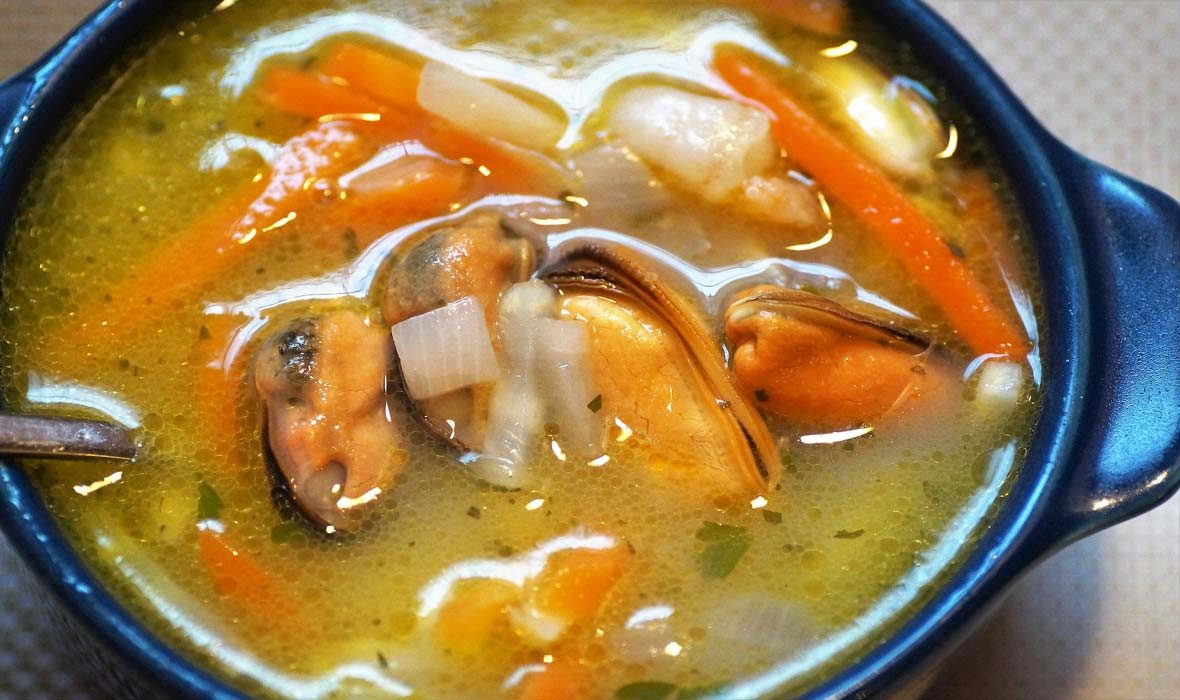 A really delicious and hearty soup.
Serves: 4 people | Cooks in: 30 mins
Per Serving:
Protein: 35g
Fat: 12g
Carbohydrates: 52g
Iron: 4.9mg
Energy: 499kcal
Ingredients
1kg mussels
Knob of butter
150ml white wine
400g hake, skinned and cut into 3cm pieces
1 tablesp. olive oil
3 large leeks, thinly sliced, washed
2 garlic cloves, thinly sliced
500 mls water or stock
3 fresh thyme sprigs
400g tin chopped tomatoes
Freshly ground black pepper
1 tablesp. chopped flat leaf parsley
Method
Place the mussels in a large bowl of cold water. Use a small knife to remove any barnacles and pull away the beard. Discard any mussels that are damaged or won't close when tapped. Heat the butter in a large saucepan, add the mussels and white wine, cover tightly. Allow the mussels to cook for 3-4 minutes, shaking the pan from time to time to ensure they cook evenly. Discard any that have not opened. Tip the mussels into a colander set over a bowl to collect the cooking liquid. When they are cool enough to handle remove the mussel meat from the shells of about half of the mussels. Cover and set aside. Discard the empty shells. Return the saucepan to a medium-low heat, add the olive oil then add the leeks. Cook, stirring occasionally, for 5 minutes or until soft, add the garlic and thyme, cook for another minute. Pour the white wine mixture into a measuring jug (except the last tablespoon or two which may be gritty), add the water or stock to the jug to make up to 700ml, add to the leek mixture along with the chopped tomatoes and simmer for about 10 minutes for the flavours to infuse. Add the hake to the sauce and simmer for a minute or two until the fish is just cooked through. Add the mussel meat and the mussels in their shells to the saucepan and cook for another 1-2 minutes. Taste and season with some black pepper. As the mussels are naturally salty you shouldn't need any salt.
Serving Suggestions
Ladle the soup between 4 bowls, sprinkle over parsley. Serve with crusty bread