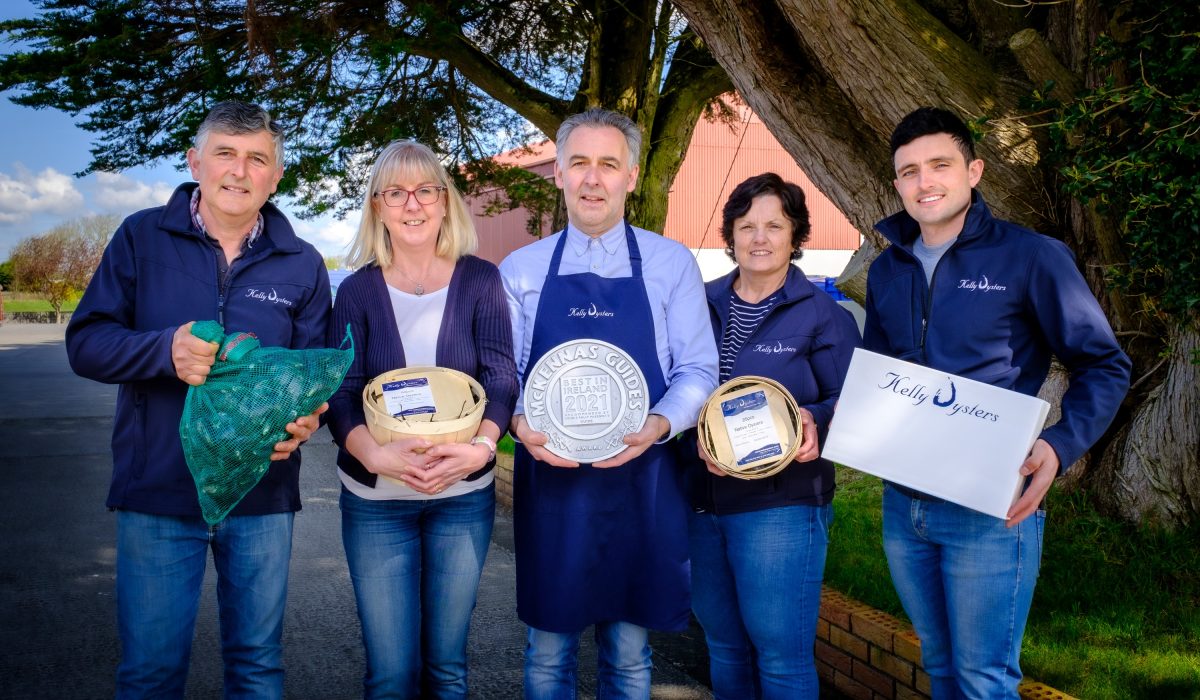 This investment by Kelly Oysters will see the business expand sales of mussels for the domestic market. €74,844 of the investment has come from the Brexit Processing Capital Support Scheme, implemented by BIM.
The scheme, which will deliver up to €45 million in funding to the Irish seafood processing sector, is funded by the European Union under the Brexit Adjustment Reserve. It was recommended by the Seafood Taskforce established by Minister for Agriculture, Food and the Marine, Charlie McConalogue T.D.
Diarmuid Kelly, one of two brothers who runs the business, said the investment has seen the introduction of a new production system which will package small sized bags of mussels suitable for home preparations.
Kelly Oysters recently won a prestigous Euro-Toques Food Award for its outstanding Blue Rope Mussels, and for its contribution to regenerative aquaculture in Ireland. "We were so proud to win this award. It is recognition of the work we put into producing the finest shellfish possible." said Diarmuid Kelly.
At present the live mussels produced by the Kelly's are mainly packed in 10kg to 15 kg bags for the food service and wholesale market. But they are not suitable for retail sales. Thanks to the recent investment, supported by BIM, Kelly Oysters has introduced a product line that will prepare, weigh, pack and label 1kg bags of mussels that are fully traceable from farm to fork.
"Our investment will add huge value to our existing produce," said Diarmuid Kelly.