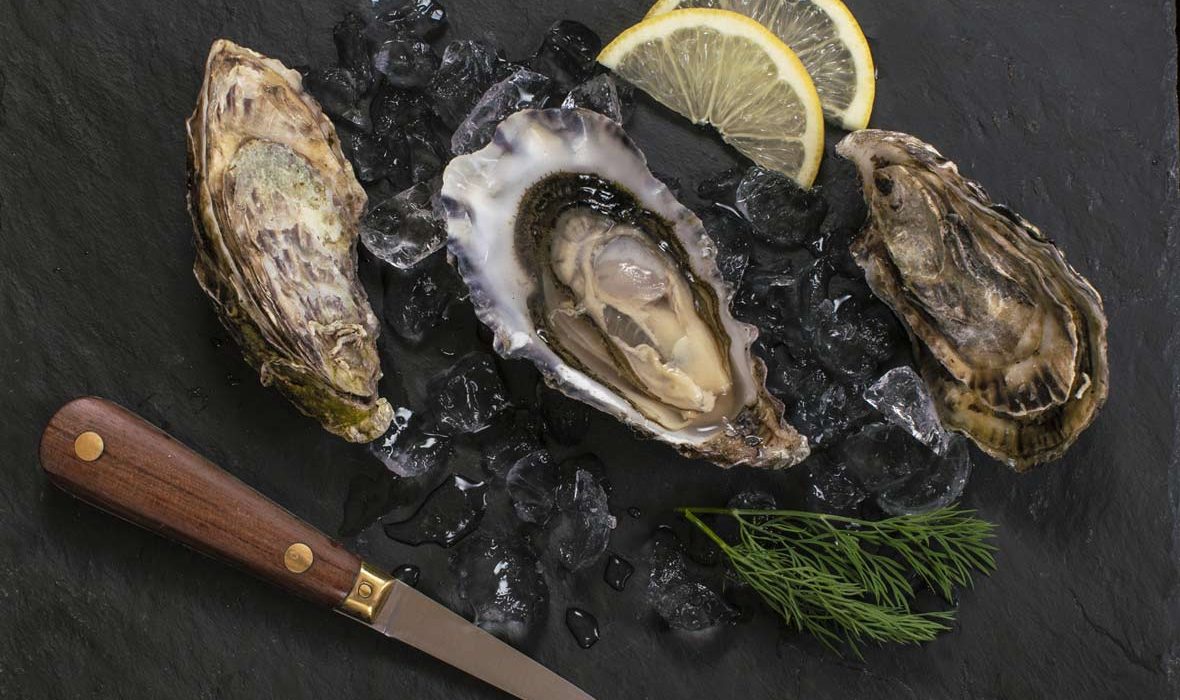 Serves: 4 | Cooking Time: 25 mins | Course: Side Dish | Cuisine: Irish
Ingredients
1 dozen oysters 
1 tbsp butter 
2 cloves garlic, finely minced 
1 shallot, finely minced 
2 bay leaves 
100ml dry white wine 
200ml double cream 
100g Pecorino Romano, finely grated 
100g panko bread crumbs 
1 bunch wild garlic, finely chopped 
Fine sea salt 
Coarse black pepper 
Method
Starting with the sauce, in a saucepan, melt the butter on a medium heat. Add the garlic, shallots and bay leaves. Sauté for two to three minutes until the shallots have softened. Pour in the white wine and cook for a further two minutes. Now add the double cream and simmer for another five minutes on a low heat. Keep an eye on it, it can bubble over quite quickly. 
For the crumb, mix together the pecorino, panko and wild garlic. Season with salt and a generous pinch of black pepper. 
Open the oysters using an oyster knife and a protective glove or a very thick tea towel. Hold the tea towel in your hand, cupping the oyster in the tea towel – this will protect you if the knife slips. Once open gently bring the knife along between the oyster meat and the shell to dislodge. This makes for more elegant eating. 
Preheat oven to 200 degrees. On a baking tray, arrange the oysters evenly around the tray. Spoon the cream sauce on to each oyster, being as generous as you like. Sprinkle the wild garlic crumb on top. Carefully place in the oven for 10-12 minutes until browned and bubbling. 
Serve straight away with crusty bread and wedges of lemon if you like.
See original recipe at Irish Times