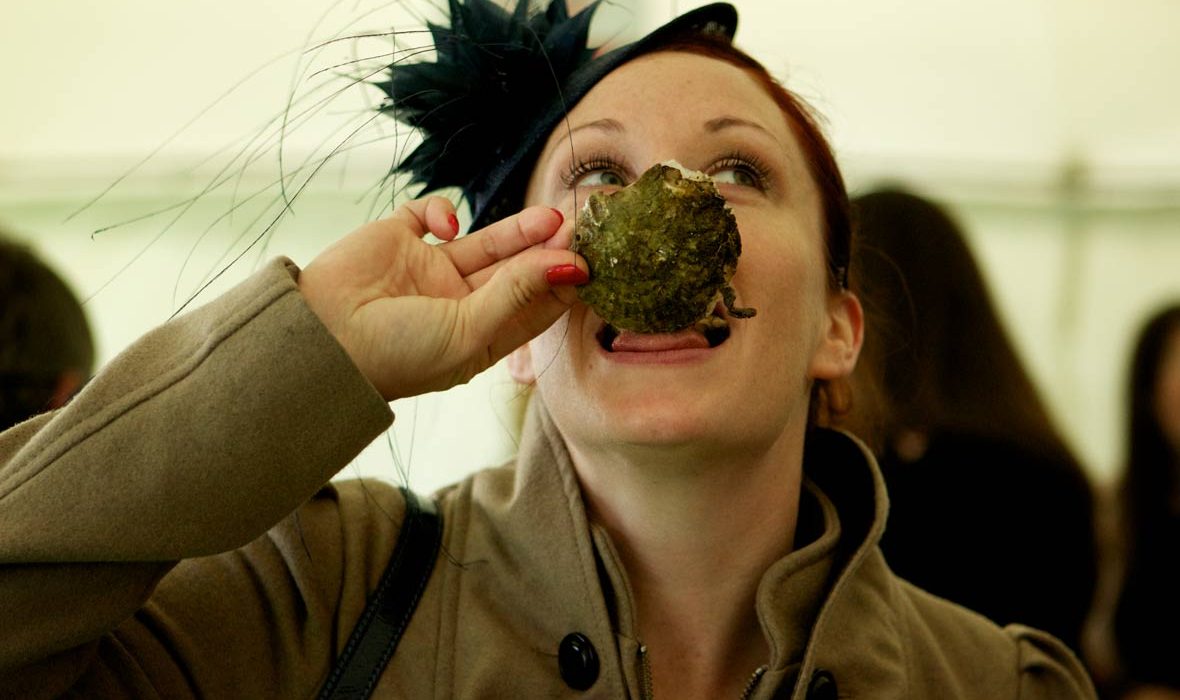 Kelly Oysters was once again proud and delighted to be part of the annual Galway International Oyster & Seafood Festival – held from 27-29 September 2019.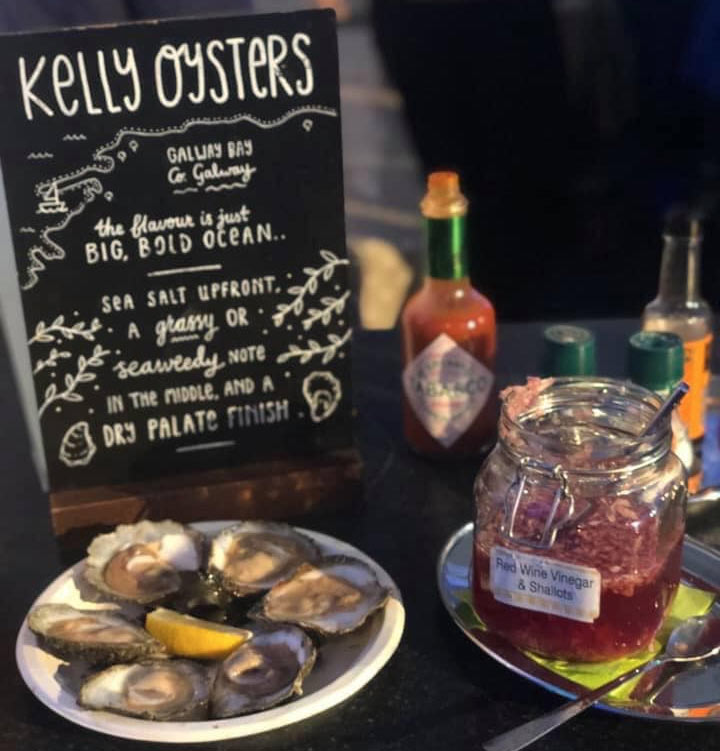 This exceptional event is the oldest oyster festival in the world, and the most internationally recognised Irish festival after St Patrick's Day. The 'Sunday Times' described it as "one of the 12 greatest shows on earth" and it was listed in the AA Travel Guide as one of Europe's Seven Best Festivals. This was the 65th Festival – and it was a show-stopping ride from start to finish.
There were foodie talks, cookery demonstrations, street parades, a Mardi Gras, fun and music, delicious seafood trails and Galway Hookers. The real star of the show of course, was the Native Oyster, with its return to our menus on 1 September. Festival-goers were treated to the very best of Kelly Native Oysters at our Pop-Up Oyster Bar – sampling its unique taste paired with different dressings and champagne.
Irish Oyster Opening Championship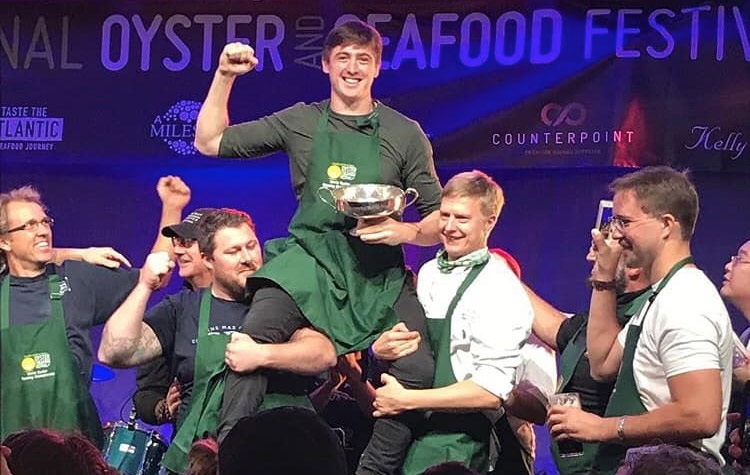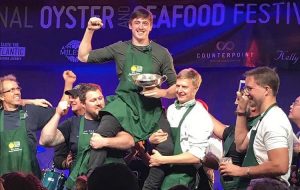 The Festival also hosted the Irish Oyster Opening Championship in Galway, and Galway native Stephen Nolan took first place for the third time – huge congratulations Stephen!
Our luck continued as Stephen represented Ireland in the World Oyster Championship – and took the crown!