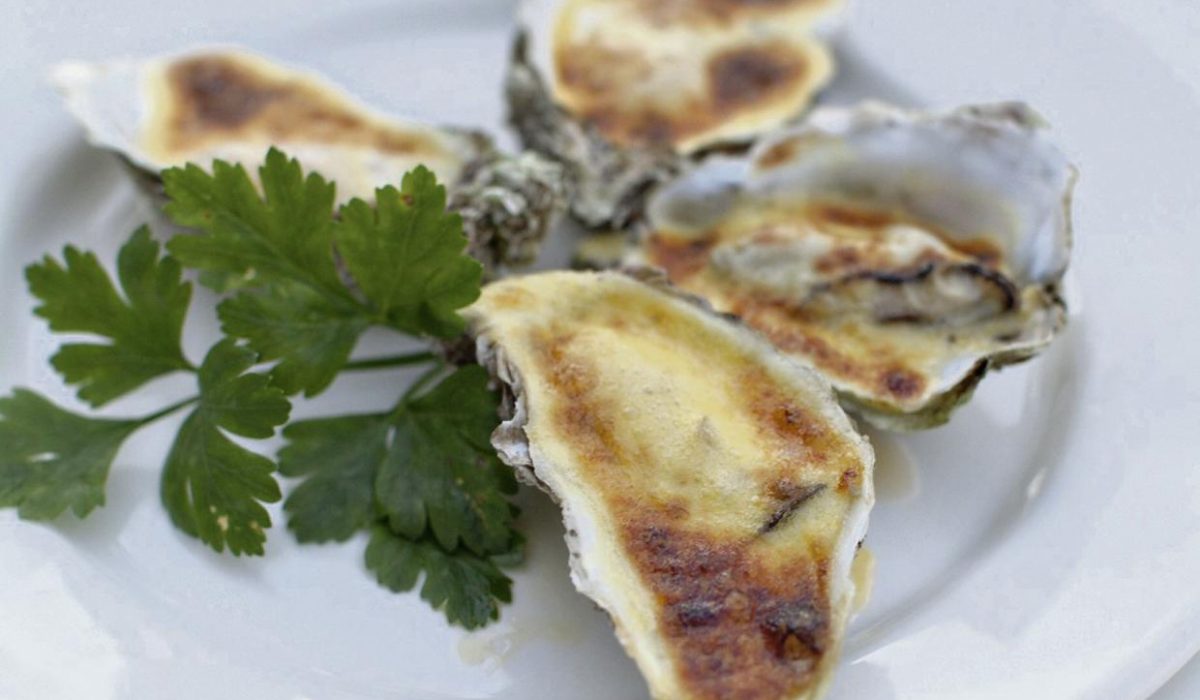 The flavour is sublime — a real treat and worth the effort.
This sauce is also excellent with baked fish, i.e. turbot, black sole and brill.
16 Rock or Gigas Oysters
Serves 4
Champagne Sauce
Half bottle of Champagne or sparkling white wine

1oz (25g/1 tablespoon) chopped shallot

4 large egg yolks

8ozs (225g) of butter

1/2 pint (300ml) whipped double cream
First, make the champagne sauce.
Boil the champagne with the shallot, reducing to 1 tablespoon
Remove from the heat and beat in the yolks
Return to a very low heat and add the butter bit by bit, as for Hollandaise sauce.
When all the butter has melted, fold in the whipped cream.
Scrub the oysters well.
Just before serving put into a hot oven 250°C/475°F until they just start to open and release their juices.
Using an oyster knife, remove and discard the top shell.
Place a little champagne sauce on top of each oyster and put under a hot grill until golden.
Serve immediately and garnish with fennel and a lemon wedge.
Many thanks to Darina Allen for her excellent feature on Irish Oysters in the Irish Examiner in January 2021.
See the following link to read more : Irish Examiner : Darina Allen : Oysters